Rethink Relevant
Republica Havas is a leading creative, media, and communications agency that builds meaningful relationships between people and brands across cultures, traditions, and languages.
Full-Service
As a strategy-driven agency, we dive deep into our clients' businesses to tackle challenges and unlock growth opportunities. We passionately share their brand stories through engaging, meaningful, and culturally-relevant communications solutions.
Advertising
Great advertising not only sells, but compels. By combining unique cultural insights with big creative, we build award-winning campaigns that drive sales.
Branding
Like people, companies and products have their own DNA. We uncover what sets them apart by developing a unique branding system that can include naming, logo design and brand voice.
Brand Strategy + Media
Through advanced analytics and deep market data, our brand and media strategists uncover the kinds of insights that are brought to life through our rock-solid creative and channel strategies.
Events + Experiential
The frontline of consumer contact. Our all-star team creates and produces immersive, memorable brand experiences — from one-on-one shopper marketing to large-scale special events.
Production
Stories are better told through the lens of unbridled artistry. Our leading-edge production team breathes life into campaigns through compelling video, film and photography.
PR + Social
In today's up-to-the-second world, our award-winning team of PR and content experts go beyond the press release to deliver the kind of earned and social awareness that builds momentum and drives engagement.
Republica Havas is led by a seasoned group of strategists, creative minds, marketing gurus and financial wizards. Together, they put their years of expertise to work for our growing roster of great clients. And love every minute of it.
Jorge A. Plasencia
Co-Founder, Chairman & CEO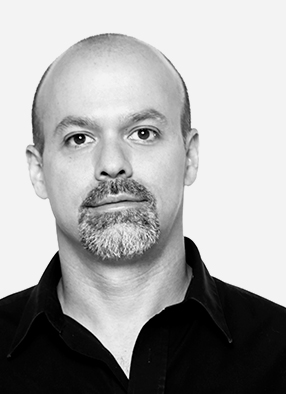 Luis Casamayor
Co-Founder, President & CCO
Anthony Bianco
Executive Vice President &
General Manager
Melissa Richter Bartolini
Senior Vice President &
Chief Strategy Officer
Arlene Armenteros
Senior Vice President & Head of Client Services
Jason Wolske
Executive Creative Director
Danny Alvarez
Executive Creative Director
Nicholas Kerestegian
Vice President, Business Strategy & Operations
Christina Krablin
Director, Talent & Culture
Natalie Baj
Director, Content & Social Media
Gustavo Fernandez
Head of Production
Daniella Biffi
Director, Communications
Natalie Pardo
Director, Marketing and Business Development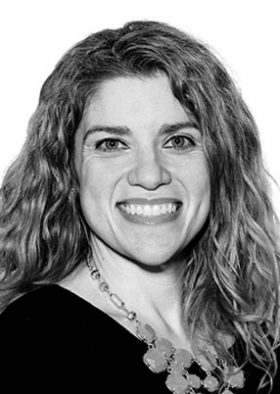 Stephanie Da Costa
Media Director
Great Clients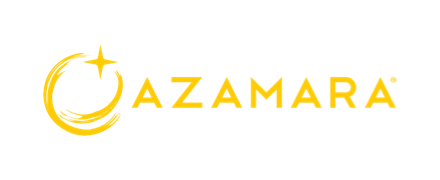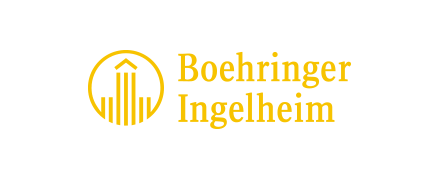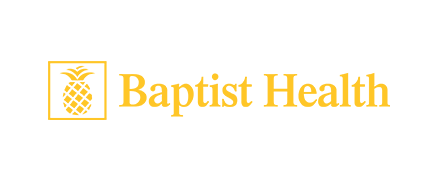 Jorge A. Plasencia
Co-Founder, Chairman & CEO
Named one of the world's most influential marketing and communications professionals, Jorge A. Plasencia is co-founder, chairman and CEO of Republica Havas. Since launching the agency in 2006, he has provided strategic brand and communications counsel to Fortune 500 companies, including their CEOs, CMOs, CCOs, and Board of Directors. Previously, Jorge was corporate vice president and operating manager of Univision Radio where he played a leading role in the integration and cross-platform opportunities of Univision's television, radio, and digital properties. Earlier, he held the position of vice president of marketing, corporate communications, and public affairs. 
Before joining Univision, Jorge was vice president at Estefan Enterprises, Inc., where he was responsible for corporate business strategy, marketing, and communications, and played a vital role in the business affairs and management of several international artists, including Gloria Estefan and Shakira. Prior to Estefan Enterprises, Jorge was the first director of Hispanic marketing for the Florida Marlins. During his tenure, the Marlins won their first World Series and were awarded the Hispanic Marketer of the Year Award from the Greater Miami Chamber of Commerce.
Throughout his career, he has played a leading role in the production of numerous large-scale events; including "The Last Goodbye," a 9/11 tribute at the White House; Super Bowl XXXIII; the 1997 World Series; Shakira's MTV Unplugged; the inaugural Latin Grammy Awards; and the historical memorial for "Queen of Salsa" Celia Cruz, among many others.
Touted as one of the most influential Hispanics in the U.S. by Poder magazine, Jorge served as board chair of UnidosUS. He is the first Cuban-American, first Floridian, and youngest person to hold the post. In 1991, at age 17, Jorge co-founded Amigos For Kids, a Miami-based nonprofit organization serving underprivileged children and families, an institution that he has since nurtured to national prominence. He is chairman emeritus of Amigos For Kids, and his lifelong work within the organization has earned him the March of Dimes Humanitarian of the Year Award, among others. Additionally, Jorge serves on the board of trustees of the Adrienne Arsht Center for the Performing Arts, and previously served on the board of directors of TotalBank. 
A member of the Florida Council of 100, Jorge was nominated in 2004 by President George W. Bush — and confirmed by the U.S. Senate — to serve on the advisory board of the Broadcasting Board of Governors' Office of Cuba Broadcasting (OCB). He has received numerous accolades, including Ernst & Young's Entrepreneur of the Year Award, and has been named CEO of the Year by the Greater Miami Chamber of Commerce as well as Ultimate CEO by the South Florida Business Journal. An inductee into the Miami Dade College Hall of Fame, Jorge earned a bachelor's degree with honors from Barry University. He completed the Advanced Management Education Program from the Kellogg School of Management at Northwestern University.
Luis Casamayor
Co-Founder, President & CCO
Luis Casamayor has more than 20 years experience in integrated marketing, advertising, and design, and has led Republica Havas to earn numerous national and international creative awards.
Before co-founding our agency in 2006, Luis was the president of Cosmyk, a design and creative agency he first started in 1994 as a graphic design studio. By 2001, the company had evolved into a full-service marketing agency offering additional services such as broadcast advertising, media and interactive. He built Cosmyk into one of the premier Miami-based creative agencies, acclaimed for its breakthrough campaigns.
Over the years, Luis has provided clients with fresh thinking, dedication and a true understanding of business objectives. His deep relationships with creative partners in all relevant areas, including multimedia production, film, printing, and photography as well as event marketing allow the agency's award-winning campaigns to be executed at the highest level.
Named a Global Agency Innovator by The Internationalist, Luis' passion for his clients comes to life in Republica Havas' award-winning work for many brands, including Walmart, Toyota, Google, Baptist Health, Universal Orlando Resort, BankUnited, NBCUniversal and the Gates Foundation, to name a few.
Luis has served as a judge for numerous creative competitions, including the Media Mind Rich Media Awards in New York City. He serves as the advisory board member of the Florida International University (FIU) College of Communication, Architecture + The Arts, and also as a member of Civic Nation's Creative Alliance, the Art Directors Club, and the American Institute of Graphic Arts (AIGA).
Anthony Bianco
Executive Vice President &
General Manager
Anthony has held leadership roles at several of Madison Avenue's top marketing and communications agencies. Before Republica Havas, Anthony was Managing Partner of New York City's Naked Communications, where he worked with major brands, including ABSOLUT, Virgin Atlantic, eBay, and Mount Gay Rum.
Previously, Anthony was Managing Director of Berlin Cameron, a WPP agency. He held several management roles there during his 14-year tenure, and his clients included Coca-Cola, Reebok, LVMH, Comcast, ING Direct, Condé Nast, Boost Mobile, Heineken Light, Stolichnaya Vodka, Samsung, and Vitaminwater, among others.
Before Berlin Cameron, he was also in New York with Kirshenbaum Bond Senecal & Partners, where he worked on key clients, including Target, Tommy Hilfiger, Citi, Dom Pérignon, and Moët. He began his career as an art director for The Magellan Group, a direct marketing firm based in Rowayton, Connecticut.
A graduate of Keene State College, Anthony became the youngest member of the North American World Cup Snowboard Team in 1989 — sponsored simultaneously by Oakley, Life's A Beach brand, and LOOK snowboards.
Melissa Richter Bartolini
Senior Vice President &
Chief Strategy Officer
With more than 15 years experience as an award-winning brand strategist, Melissa heads up Republica Havas' brand strategy, planning, media, and analytics departments. In this role, she seeks to leverage audience insights in our client's marketing and communications programs to ensure that brands remain relevant, creative resonates with the target, and that the communications cut through the clutter. Through traditional or nontraditional consumer research, she uncovers attitudes, beliefs, and opportunities to integrate into the creative development process.
Before joining Republica Havas, Melissa was a Director of Account Planning at Razorfish. At Razorfish, she helped establish the account planning discipline and led the consumer and brand insight development for clients including for AT&T, JCPenney, Bridgestone Tires, Burt's Bees, and Carnival Cruise Lines. Before Razorfish, Melissa was a senior brand planner for McCann Worldgroup where she developed branding and communications campaigns for national and global brands including Coca-Cola, The Island of Aruba, Durex and Johnston & Murphy. During her time at McCann, Melissa was selected to work in the McCann Erickson Mexico City office to assist in reestablishing its brand planning department. While there, she drove insights and strategic positioning for clients such as MasterCard Latin America, Nestle, Cadbury/Schweppes and Chevrolet.
Melissa is a RIVA certified focus group moderator (Research in Values and Attitudes) and has extensive training from the Creative Problem Solving Institute including Facilitating the Osborne-Parnes Creative Problem Solving process and Developing Facilitative Leadership. She holds a B.A. from Davidson College with a major in economics and a minor in Spanish.
Arlene Armenteros
Senior Vice President & Head of Client Services
As Senior Vice President & Head of Client Services, Arlene brings over 20 years of experience in client services and cross-functional marketing, including oversight of both internal and external creative teams through strategy, development, and execution of communications plans for both multinational agencies, and internally at Fortune 500 companies.
She has held leadership roles at agencies in New York City, Buenos Aires, and Miami including Leo Burnett, Ogilvy, Y&R, and The Story Room. Her clients have included American Express, Marriott Hotels, Netflix, Revlon, The Food Network, BBC, and PlayStation, to name a few.
On the client side, Arlene served as director of marketing for Visa from 2007 to 2015 where she led all strategy, marketing, communications efforts for ten countries throughout Latin America.
She is the recipient of numerous industry awards including Festival of Media Gold Award, PORTADA Award, and an EFFIE award. The New Jersey native began her career in New York after completing her Bachelor's degree in English & Communications from Rutgers University.
Jason Wolske
Executive Creative Director
With over 15 years of experience, Jason has helped lead local, national, and global creative campaigns earning D&AD and One Show Pencils, ANDY, Clio, LIA, and Cannes Lions awards throughout his career. He has applied his passion for creativity at industry-leading agencies including Crispin Porter + Bogusky, Deutsch LA, TBWA\Chiat, and DAVID The Agency before joining Republica Havas as Executive Creative Director in 2019. He has a deep love for understanding how things work both inside and outside of the agency world and believes that diversity plays a key role in creativity.
Danny Alvarez
Executive Creative Director
Danny Alvarez is an award-winning Art Director who attended the Art Institute of Miami where he studied Graphic Design and Advertising. He was born in Miami and spent the beginning of his adult life working at some of the best agencies in the world, including Wieden+Kennedy, Chiat, Crispin Porter + Bogusky, BBDO, DAVID The Agency, and is currently an Executive Creative Director at Republica Havas. 
In 2017, Danny won a Cannes Lions Grand Prix in Print & Publishing for a series of print ads for Burger King titled Burning Stores. He also helped fight bullying by releasing an online film called Bullying Jr. that has reached over 3 billion impressions and is now part of MoMA's permanent film collection. When he is not working on advertising, Danny spends time on his art, and has exhibited his personal work in a number of shows, as well as at the prestigious Art Basel Fair.
Nicholas Kerestegian
Vice President, Business Strategy & Operations
With over 15 years of experience across multiple industries, Nicholas serves as the agency's Vice President of Business Strategy & Operations. Previously, as chief of staff, he worked directly with agency principals to develop strategic initiatives while enhancing agency processes and operations. He is currently responsible for leading the creative operations team, studio & production departments, pricing & procurement, IT infrastructure, and legal.
Nicholas, who lived over 17 years in Chile, was an entrepreneur who founded businesses in the hospitality industry and led multiple high-end real estate ventures. Prior to Republica Havas, he served as business development manager for the Chilean software company, Planok S.A. While there, he implemented customized SaaS platforms for large corporate construction and real estate firms and was responsible for the operations and client service departments.
Nicholas received a Bachelors of Arts in Marketing & Advertising, and an MBA, from the Universidad del Desarrollo (UDD) in Chile.
Christina Krablin
Director, Talent & Culture
As Director, Talent & Culture, Christina brings more than 20 years of knowledge and experience in Human Resources. She instrumentally supports Republica Havas' success by managing employee relations, engaging in training and development, promoting the strong values of our work culture, and overseeing recruitment of new talent.
A native of South Florida, Christina grew up on Key Biscayne and then went on to South Carolina where she graduated from Clemson University with a bachelor's degree in English with a minor in Business Administration. After graduation, Christina moved to New York City where she began her career in Human Resources at several agencies, including EURO RSG and D'Arcy Advertising. She later returned home to Miami, where she most recently worked at JMS, and previously with Eileen Haubenstock & Associates, a top advertising and marketing recruitment firm.
Natalie Baj
Director, Content & Social Media
As Director, Content and Social Media, Natalie leads strategic social media initiatives and creative content for digital platforms. At the intersections of strategy, media, analytics, and creativity, Natalie and her team work across teams to create content made to resonate with consumers in the right place at the right time.
Before joining Republica Havas, Natalie was a Social Content and Engagement Analyst at Sapient, where she mined trends and consumer behavior to identify data-driven content opportunities and strategies for national and global accounts including Grey Goose Vodka, Holland America Line, ADT, and Regions Bank. In addition to content strategy and community management, she educated internal teams on the impact of social media, influencer programs, and producing a return on investment for clients. Natalie brings public relations experience from the luxury travel and lifestyle industries as well as hospitality experience from her time spent working for LiveNation venue, The Fillmore Miami Beach.
Whether it's people, strategy, or creative concepts, Natalie is a connector and collaborator at heart. This Pennsylvania native graduated from the University of Miami with a bachelor's degree in public relations with minors in communications studies, marketing, and art history.  
Gustavo Fernandez
Head of Production
Gustavo brings more than 18 years of experience in the areas of broadcast, print, events, and experiential production. As Senior Director, Production, he is responsible for overseeing, managing, and executing all production initiatives for the agency and its clients.
Prior to joining our team in 2013, Gus was Print Production Manager at SapientNitro, where he helped execute successful internal events including the company's presence at SXSW, IEX, and Cannes Lions. In addition to events, he oversaw print production and project management for Sapient globally, working with numerous clients such as Celebrity Cruises, Citibank, Burger King, Network Solutions, ConAgra Foods, Kaplan College, and HondaJet.
Daniella Biffi
Director, Communications
Daniella (aka Dani or Biffi)  is an award-winning communications veteran with over 13 years of experience building brands' reputations, from tiny startups to global brands such as HBO, P&G, and MasterCard, to name a few. She has worked on both sides of the fence (agency and client), giving her the edge to effectively provide creative solutions that deliver results.
Prior to joining Republica Havas as the agency's Director of Communications, she worked at FleishmanHillard overseeing the DIRECTV Latin America brand, supporting the corporate communications team across the region. She also served as a marketing communications manager for Alma, overseeing the agency's brand and public relations efforts, and has led public relations campaigns for brands such as Got Milk?, MasterCard, Tide, Downy, among others.
A graduate of Florida State University, her work has been honored by The Cannes Lions International Festival of Creativity, Clios, El Ojo, and the Addys. She has lived in six cities in four countries, and now considers Miami her hometown, where she  lives with her husband, son, and her dog Ruka (yes, she was named after Sublime).
Natalie Pardo
Director, Marketing and Business Development
Natalie was born in Miami and raised on cafecitos. After graduating from Florida State University, she found herself in the concrete jungle of New York. 
Starting her career in account management, she helped produce 360-campaigns for brands such as Visa, Sprint, Uber, Sony, AB-InBev, Brighthouse Financial, to name a few. 
Among her proudest accomplishments is helping plan and execute BBH's annual Griffin Farley's Beautiful Minds – a hybrid planning bootcamp and networking event.
At BBH, she also dipped her toes in new biz – a role with many late nights and many successes that quickly became one of her passions. 
After a decade, she finds herself back in sunny Miami as Director of Marketing and Business Development at Republica Havas, helping shape culture and growth. 
Stephanie Da Costa
Media Director
Da Costa is a seasoned media planning and buying professional with over 20 years of experience working with an array of major brands. Before joining Republica Havas, she was an associate media director at Publicis Sapient. She has also worked at full-service agencies and media companies in New York City and Miami, including Universal McCann, Carat, Wing, Zimmerman, and Crispin Porter Bogusky. Throughout her career, she's led media efforts for many clients, including Pfizer, Johnson & Johnson, Orange Theory Fitness, Goya Foods, Ideal Image, and others. Da Costa received a master's degree in sociology from Florida International University and a bachelor's degree in advertising from the University of Florida. 
Affiliations
Member, Marketing & Advertising Global Network (MAGNET)
Certified, Minority Business Enterprise (MBE) – National Minority Supplier Development Council (NMSDC)
Certified, Hispanic Business Enterprise (HBE) – United States Hispanic Chamber of Commerce (USHCC)
Member, Association of Hispanic Advertising Agencies (AHAA)
Member, American Institute of Graphic Arts (AIGA)
Member, Public Relations Society of America (PRSA)
Member, Hispanic Public Relations Association (HPRA)
Trustee, Greater Miami Chamber of Commerce (GMCC)
Member, South Florida Hispanic Chamber of Commerce (SFHCC)
Member, Southern Florida Minority Supplier Development Council (SFMSDC)
Message from
Republica's Founders
September 12, 2018
When we set out on this journey on November 13, 2006, we had no idea what was ahead of us. We were two (younger) guys with a drive to build something great. Early on, with the help of our team members, we carefully crafted the 14 Principles that have guided Republica these 4,322 days.
And what a ride it has been!
We've enjoyed great triumphs and experienced heart-aching loss. We've been fiercely entrepreneurial and nimble and have always made an effort to give back to the community. We've grown, evolved, and learned from many mistakes along the way.
Our clients have been incredible. They've been our partners on this journey. We've accomplished so much with them and for them. They've allowed us to do groundbreaking work, and we've been so proud when that work has received national or global industry accolades. We are so grateful that they have chosen us.
And then there's our team. The Republica family. Together, we've shared so much, including thousands of cafecitos. Many of us have been together through thick and thin for years. And others have joined us more recently. Everyone is part of the story.
Now, the story evolves. The family grows.
We've been approached over the years by potential suitors; including holding companies and private equity firms. We would always listen, but it never felt right. We knew that if and when we were to consider some sort of alliance it would have to be on the right terms, with the right people. We knew we would only want a partner that would allow us to keep doing what we love, yet give us a global platform to grow and scale. Maintaining our independence, our team, and our secret sauce, our familial culture, have always been paramount.
We're beyond excited to inform you that we feel we have found that partner.
We will be joining forces with one of the world's top marketing and communications companies, Havas. As part of this new venture, we become Havas' lead multicultural agency partner in the United States.
You may ask why, or why now? The answer is simple. Why not. We recently reached our pinnacle, something we'd worked hard to achieve for years. We're now Ad Age's number one independent U.S. multicultural agency. Albeit a fantastic milestone, we can't rest on our laurels.
As our industry experiences the most significant disruption of our lifetime, we believe that joining forces now with Havas makes perfect sense.
Havas is a global, transformational leader in creative, media, data and analytics. And its parent company, Vivendi, founded in 1835 in Paris, is one of the world's leading media and entertainment conglomerates, also owning Universal Music Group, France's Canal +, and Gameloft, among other major assets.
We thought long and hard about this decision.
One of the factors we're most excited about is the new growth opportunities and many expanded benefits we'll now be able to offer our employees.
In closing, so many people deserve our gratitude today...our families, our friends and clients, and each individual that contributed in small and big ways to this dream. You know who you are and we thank you all.
And lastly, our name. We will be known to the world as Republica Havas.
We're now part of this greater family, and we're so excited to begin this new chapter of our journey, together.
Jorge A. Plasencia, Chairman & CEO
Luis Casamayor, President
PRIVACY POLICY
What information do we collect?
We collect information from you when you apply for a position on our Careers or Internships form or when you provide your information on our Subscribe function. When submitting information using these forms, as appropriate, you may be asked to enter your: name, e-mail address, company, mailing address or phone number. You may, however, visit our site anonymously.
What do we use your information for?
Any of the information we collect from you may be used in one of the following ways:
To enter you into our employment or internship candidate database
To subscribe you into our news updates
How do we protect your information?
We implement a variety of security measures to maintain the safety of your personal information when you access your personal information.
Do we use cookies?
Yes (Cookies are small files that a site or its service provider transfers to your computers hard drive through your Web browser (if you allow) that enables the sites or service providers systems to recognize your browser and capture and remember certain information.
We use cookies to understand and save your preferences for future visits and compile aggregate data about site traffic and site interaction so that we can offer better site experiences and tools in the future. We may contract with third-party service providers to assist us in better understanding our site visitors. These service providers are not permitted to use the information collected on our behalf except to help us conduct and improve our business.
Do we disclose any information to outside parties?
We do not sell, trade, or otherwise transfer to outside parties your personally identifiable information. This does not include trusted third parties who assist us in operating our website, conducting our business, or servicing you, so long as those parties agree to keep this information confidential. We may also release your information when we believe release is appropriate to comply with the law, enforce our site policies, or protect ours or others rights, property, or safety. However, non-personally identifiable visitor information may be provided to other parties for marketing, advertising, or other uses.
Third party links
Occasionally, at our discretion, we may include or offer third party products or services on our website. These third party sites have separate and independent privacy policies. We therefore have no responsibility or liability for the content and activities of these linked sites. Nonetheless, we seek to protect the integrity of our site and welcome any feedback about these sites.
O
nline Privacy Policy Only
This online privacy policy applies only to information collected through our website and not to information collected offline.
Your Consent
By using our site, you consent to our web site privacy policy.
Changes to our Privacy Policy
If we decide to change our privacy policy, we will post those changes on this page.
Contacting Us
If there are any questions regarding this privacy policy, you may contact us using the information below: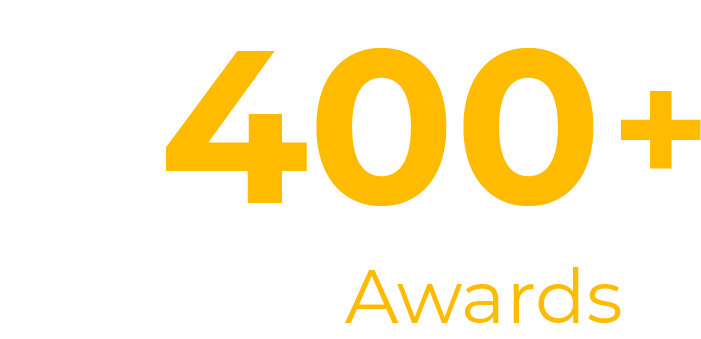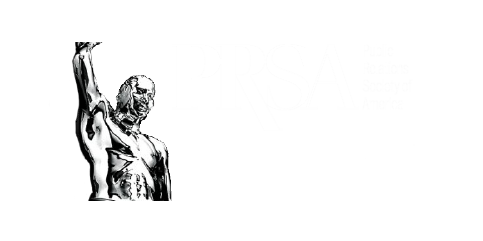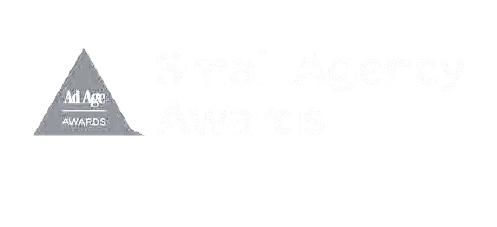 PRINCIPLES & FOUNDATION
1

We strive to be authentic in everything we do.

2

Losing money is easy to turn around, losing our reputation isn't. We guard it above all else.

3

We believe in talent. Talent is our key to success.

4

We want our talent to excel and develop to their fullest potential. So we help Republica Havas' employees and partners forge a path to the success that they desire.

5

Our talent is compensated for the value they generate, not just the hours they work. We want our clients to compensate us this way too.

6

We believe in a team approach to our work. Dedicated client teams are at the core of our business.

7

We value people who accept responsibility and mean it when they say: "The Buck Stops Here." We feel that our clients need to live by this philosophy as well.

8

We're transparent and have nothing to hide. We act ethically and are loyal to each other and to our clients.

9

We understand that we're not right for every client. We will resist the temptation to work for everyone and will only choose clients that inspire us.

10

Republica Havas focuses on creating value for clients with every move we make, every job we take.

11

We believe in Great Work, Great People and Great Clients, which will naturally result in Great Growth. But we don't pursue Growth by itself because it usually won't result in Great Work, Great People and Great Clients.

12

We will be compensated fairly for the value we provide and say no to unreasonable expectations. We'd rather turn down work than take on something that we can't deliver at the highest level.

13

Speaking of great work, we like the fun, exciting and fulfilling kind.

14

Above All, somos familia. We believe in family, our own families and our Republica Havas family. Everyone contributes to the vision, goals and purpose of Republica Havas because this is the purpose of it all: To create something great and share it with the people we love.
OUR HISTORY
In 2006, Jorge A. Plasencia and Luis Casamayor noisily occupied the corner booth at a Miami eatery as they hashed out plans to build a new kind of agency. It was the same year Twitter launched and that Facebook was starting to reach the masses.
Countless espresso-fueled conversations and strategy sessions had culminated into an important narrative: there was a seismic multicultural and digital shift taking place, and most agencies weren't addressing it.
They founded Republica in November 2006, and within a few short years, with a growing roster of blue-chip clients and garnering industry acclaim, it became one of America's fastest-growing independent agencies.
Fast forward to July 2018, when Republica achieved the milestone of ranking as Ad Age's No. 1 independent U.S. multicultural agency. Subsequently, in September 2018, Republica announced it had joined forces with Paris-based Havas Group. Havas is part of Vivendi, with numerous assets, including Universal Music Group, Gameloft and France's Canal+. Renamed Republica Havas, the Miami-based agency serves as the global conglomerate's lead multicultural agency partner.
Many of the world's top brands trust Republica Havas as their partner to connect with the most culturally diverse, technologically-advanced consumer base in history.
Built on a familial culture of caring for the community, Republica Havas continues to be recognized by client partners and the industry as a nimble, effective agency with a reputation for delivering groundbreaking, award-winning work.