REPUBLICA WINS HISPANICIZE TECLA AWARD FOR BEST AGENCY DOING MULTICULTURAL SOCIAL MEDIA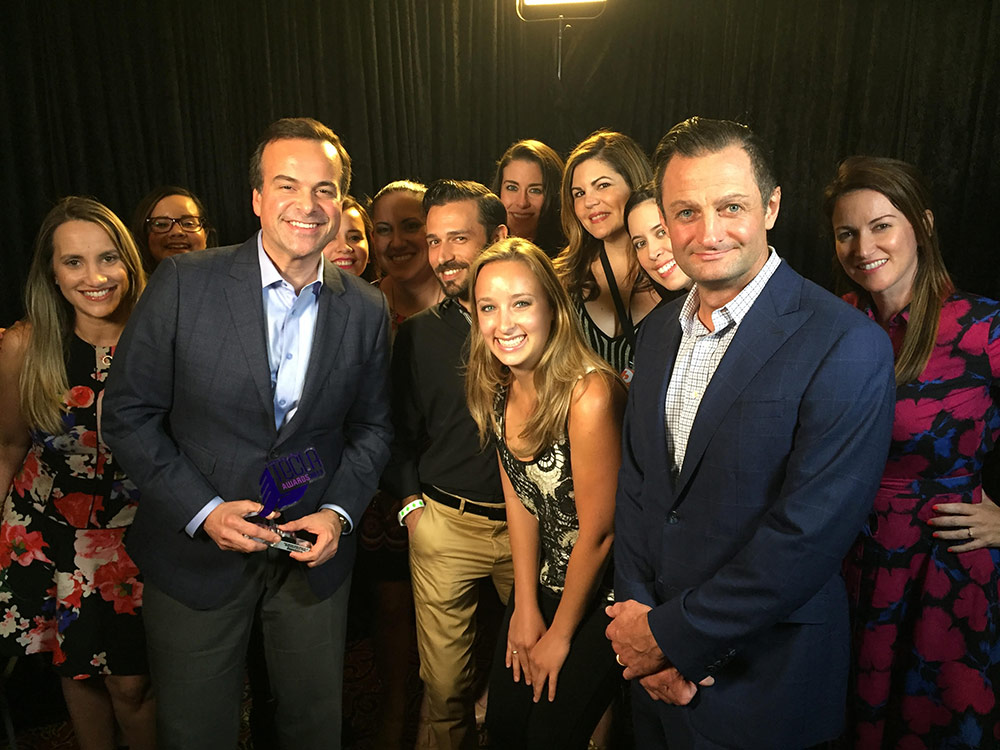 MIAMI – April 7, 2017 – Republica, one of America's leading and fastest-growing independent marketing and communications agencies, has won the Hispanicize Tecla Award for Best Agency doing Multicultural Social Media. In its third year, the Tecla Awards recognize excellence in multicultural digital marketing using social media strategies. Republica received the award during the Hispanicize Tecla Awards ceremony the night of April 6 at Miami's historic Olympia Theater, the closing event for Hispanicize 2017 – the largest annual event for Latino trendsetters and newsmakers.
"At Republica, we pride ourselves in being a digital and social media native agency since day one, so we are humbled to be recognized with a Tecla Award for Best Agency doing Multicultural Social Media," said Jorge A. Plasencia, co-founder, chairman and CEO of Republica. "Republica shares this award with our incredible roster of clients who are leading the charge to authentically embrace and engage the multicultural mainstream."
Republica offers its broad range of clients a full scope of services to engage targeted audiences at any communications touch point. The agency opened its doors in 2006 – the same year that Twitter launched – and has since then scaled its digital and social media competencies into a comprehensive offering of in-house capabilities, including strategic counsel, creative execution, channel planning, analytics, and optimization.
The winners of the Tecla Awards are determined by The Hispanicize Tecla Awards Gold Academy, a panel of judges consisting of marketing, PR and social media executives, creators, and other experts in the digital media industry.
About Tecla Awards
Named after the Spanish-language word for an individual key on a keyboard, the annual Hispanicize Tecla Awards honors excellence in U.S. Latino online video, blogging, social media and those who create it. The 2017 Tecla Awards will once again highlight the nation's top Latino and multicultural content creators in more than 20 categories. From top storytellers on Instagram to YouTube and Snapchat, the Teclas' nominees set the bar higher each year for the exploding Latino and multicultural social media creators industry.
About Hispanicize
Hispanicize (
www.HispanicizeEvent.com
) (#Hispz17) is the iconic, largest annual event for Latino trendsetters and newsmakers in digital content creation, journalism, marketing, entertainment and tech entrepreneurship. The Hispanicize event is a launch pad for creative endeavors, new products, technologies, marketing campaigns, films, books, music and more targeting Latinos in the U.S. and/or Puerto Rico. The Hispanicize event is owned and operated by Hispanicize Media Group, LLC, the parent company of DiMe Media, Hispanic Kitchen and the Hispanic PR Blog. The Hispanicize Event can be found on Facebook
https://www.facebook.com/Hispanicize
, Instagram (@HispanicizeEvent) and Twitter (@Hispanicize).