República Receives Exclusive Corporate Plus® Designation From The National Minority Supplier Development Council (nmsdc)
Google Nominated República For The Designation Which Places Agency In A Select Group Of Certified Minority Business Enterprises (MBEs) In The U.S.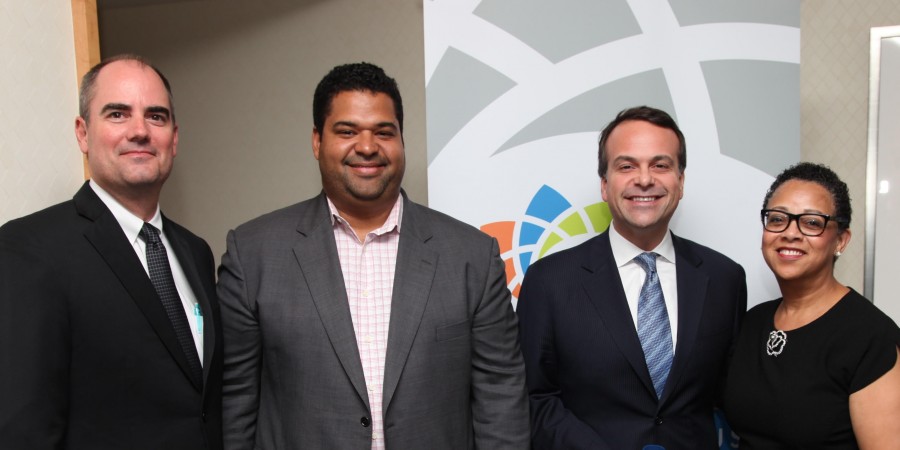 MIAMI – Oct. 29, 2015 – República, one of America's leading independent cross-cultural advertising, communications and digital agencies, today announced that it has received Corporate Plus® designation from the National Minority Supplier Development Council (NMSDC). More than 12,000 companies in the United States are NMSDC-certified Minority Business Enterprises (MBEs), yet only 86 have achieved Corporate Plus® status. República was nominated by client Google, Inc. and was officially introduced as a Corporate Plus® member during the recent 2015 NMSDC Conference held in San Diego, California.
NMSDC Corporate Plus® members have demonstrated their capacity to successfully execute national contracts for major corporations. NMSDC's national corporate members nominate MBEs for this designation, which elevates their profile among national corporate members and facilitates the MBEs broader participation throughout the NMSDC network.
"República is thrilled to receive NMSDC's prestigious Corporate Plus® designation and we thank our partners at Google, Inc. for nominating us to be considered for this important milestone," said Jorge A. Plasencia, Co-Founder, Chairman and CEO of República. "Joining the ranks of the world-class companies that are part of the Corporate Plus® program has always been a goal for us, and today on the cusp of our ninth anniversary, we are humbled to join this stellar group," added Plasencia.
As one of just a handful of marketing and public relations agencies of record for Google, Inc. in the United States, República has worked with Google since 2012 on a multitude of national projects, including multicultural marketing efforts, supplier diversity initiatives, policy and government affairs, as well as supporting Google's HOLA! Hispanic Employee Resource Group.
"República delivers services with consistency, timeliness and quality. Each Google project manager who has led a project with the República team has reported stellar delivery and professionalism. On each successive project we have expanded scope, and República has been able to exceed the bar. This has included bringing in a range of subject matter experts, creative experts, and partnering with other Google vendors to source creative and materials," said Chris Genteel, Head of Diversity Markets and Supplier Diversity at Google, Inc. "They are calm under pressure and bring the best out of our team. Every team member from Jorge on down rolls up their sleeves in the field to get the job done," added Genteel.
República is one of America's fastest-growing marketing and communications agencies. The agency was recently inducted into the Inc. 5000 Honor Roll — a group of companies that have been ranked for five consecutive years on Inc. magazine's annual listing of the 5,000 fastest-growing companies in America.
"Achieving Corporate Plus® status from NMSDC will continue to catapult our agency and our team to new heights," said Luis Casamayor, Co-Founder, President and CCO of República." The access and exposure that the special designation provides will open new doors for República within corporate America," added Casamayor.
República was first certified as an NMSDC MBE in 2008. In 2010, Burger King Corporation nominated República for the Supplier of the Year Award from the regional chapter of NMSDC, the Southern Florida Minority Supplier Development Council (SFMSDC), which the agency won. In 2011, República was awarded an NMSDC National Supplier of the Year Award.
"The Corporate Plus® designation is an unprecedented membership program for NMSDC-certified minority businesses of the highest caliber. República is a top-notch marketing and communications agency, and I am honored to have them join our Corporate Plus® family," stated NMSDC President Joset Wright-Lacy.