AMIGOS FOR KIDS AND REPUBLICA HAVAS PRESENT THEIR NEW CAMPAIGN
On National Child Abuse Prevention Month in the United States, Amigos for Kids together with Republica Havas present "Misused Objects," their new ad campaign. Since 1991, Amigos for Kids' mission has been to prevent child abuse and neglect by valuing children, strengthening families, and educating communities.
"We teamed up with Amigos for Kids to launch this campaign that creates awareness and advocates against child abuse," said Jorge Plasencia, co-founder, and CEO of Republica Havas, about the campaign. "Every day, five children die in the United States who are victims of abuse and it is our duty to do our part to combat this evil."
"The campaign aims to show a reality that many are unaware of," added Tony Waissmann, Chief Creative Officer of Republica Havas. "Child abuse occurs in all social classes regardless of the religion, origin or age of the adults involved. What we're trying to show in this campaign is Amigos for Kids' commitment to the fight so that this happens less and less and also to clearly exemplify how those objects that are used to perpetrate abuse should only be used for the purpose for which they were created."
"Child abuse and neglect are still largely considered a problem confined to poor families in low-income neighborhoods," said Karina Pavone, President, and CEO of Amigos for Kids. "However, it can happen in any family regardless of socioeconomic status. That is what this campaign is meant to highlight."
2023 © Republica Havas, LLC.
All rights reserved.
Affiliations
Member, Marketing & Advertising Global Network (MAGNET)
Certified, Minority Business Enterprise (MBE) – National Minority Supplier Development Council (NMSDC)
Certified, Hispanic Business Enterprise (HBE) – United States Hispanic Chamber of Commerce (USHCC)
Member, Association of Hispanic Advertising Agencies (AHAA)
Member, American Institute of Graphic Arts (AIGA)
Member, Public Relations Society of America (PRSA)
Member, Hispanic Public Relations Association (HPRA)
Trustee, Greater Miami Chamber of Commerce (GMCC)
Member, South Florida Hispanic Chamber of Commerce (SFHCC)
Member, Southern Florida Minority Supplier Development Council (SFMSDC)
Message from
Republica's Founders
September 12, 2018
When we set out on this journey on November 13, 2006, we had no idea what was ahead of us. We were two (younger) guys with a drive to build something great. Early on, with the help of our team members, we carefully crafted the 14 Principles that have guided Republica these 4,322 days.
And what a ride it has been!
We've enjoyed great triumphs and experienced heart-aching loss. We've been fiercely entrepreneurial and nimble and have always made an effort to give back to the community. We've grown, evolved, and learned from many mistakes along the way.
Our clients have been incredible. They've been our partners on this journey. We've accomplished so much with them and for them. They've allowed us to do groundbreaking work, and we've been so proud when that work has received national or global industry accolades. We are so grateful that they have chosen us.
And then there's our team. The Republica family. Together, we've shared so much, including thousands of cafecitos. Many of us have been together through thick and thin for years. And others have joined us more recently. Everyone is part of the story.
Now, the story evolves. The family grows.
We've been approached over the years by potential suitors; including holding companies and private equity firms. We would always listen, but it never felt right. We knew that if and when we were to consider some sort of alliance it would have to be on the right terms, with the right people. We knew we would only want a partner that would allow us to keep doing what we love, yet give us a global platform to grow and scale. Maintaining our independence, our team, and our secret sauce, our familial culture, have always been paramount.
We're beyond excited to inform you that we feel we have found that partner.
We will be joining forces with one of the world's top marketing and communications companies, Havas. As part of this new venture, we become Havas' lead multicultural agency partner in the United States.
You may ask why, or why now? The answer is simple. Why not. We recently reached our pinnacle, something we'd worked hard to achieve for years. We're now Ad Age's number one independent U.S. multicultural agency. Albeit a fantastic milestone, we can't rest on our laurels.
As our industry experiences the most significant disruption of our lifetime, we believe that joining forces now with Havas makes perfect sense.
Havas is a global, transformational leader in creative, media, data and analytics. And its parent company, Vivendi, founded in 1835 in Paris, is one of the world's leading media and entertainment conglomerates, also owning Universal Music Group, France's Canal +, and Gameloft, among other major assets.
We thought long and hard about this decision.
One of the factors we're most excited about is the new growth opportunities and many expanded benefits we'll now be able to offer our employees.
In closing, so many people deserve our gratitude today...our families, our friends and clients, and each individual that contributed in small and big ways to this dream. You know who you are and we thank you all.
And lastly, our name. We will be known to the world as Republica Havas.
We're now part of this greater family, and we're so excited to begin this new chapter of our journey, together.
Jorge A. Plasencia, Chairman & CEO
Luis Casamayor, President
PRIVACY POLICY
What information do we collect?
We collect information from you when you apply for a position on our Careers or Internships form or when you provide your information on our Subscribe function. When submitting information using these forms, as appropriate, you may be asked to enter your: name, e-mail address, company, mailing address or phone number. You may, however, visit our site anonymously.
What do we use your information for?
Any of the information we collect from you may be used in one of the following ways:
To enter you into our employment or internship candidate database
To subscribe you into our news updates
How do we protect your information?
We implement a variety of security measures to maintain the safety of your personal information when you access your personal information.
Do we use cookies?
Yes (Cookies are small files that a site or its service provider transfers to your computers hard drive through your Web browser (if you allow) that enables the sites or service providers systems to recognize your browser and capture and remember certain information.
We use cookies to understand and save your preferences for future visits and compile aggregate data about site traffic and site interaction so that we can offer better site experiences and tools in the future. We may contract with third-party service providers to assist us in better understanding our site visitors. These service providers are not permitted to use the information collected on our behalf except to help us conduct and improve our business.
Do we disclose any information to outside parties?
We do not sell, trade, or otherwise transfer to outside parties your personally identifiable information. This does not include trusted third parties who assist us in operating our website, conducting our business, or servicing you, so long as those parties agree to keep this information confidential. We may also release your information when we believe release is appropriate to comply with the law, enforce our site policies, or protect ours or others rights, property, or safety. However, non-personally identifiable visitor information may be provided to other parties for marketing, advertising, or other uses.
Third party links
Occasionally, at our discretion, we may include or offer third party products or services on our website. These third party sites have separate and independent privacy policies. We therefore have no responsibility or liability for the content and activities of these linked sites. Nonetheless, we seek to protect the integrity of our site and welcome any feedback about these sites.
O
nline Privacy Policy Only
This online privacy policy applies only to information collected through our website and not to information collected offline.
Your Consent
By using our site, you consent to our web site privacy policy.
Changes to our Privacy Policy
If we decide to change our privacy policy, we will post those changes on this page.
Contacting Us
If there are any questions regarding this privacy policy, you may contact us using the information below: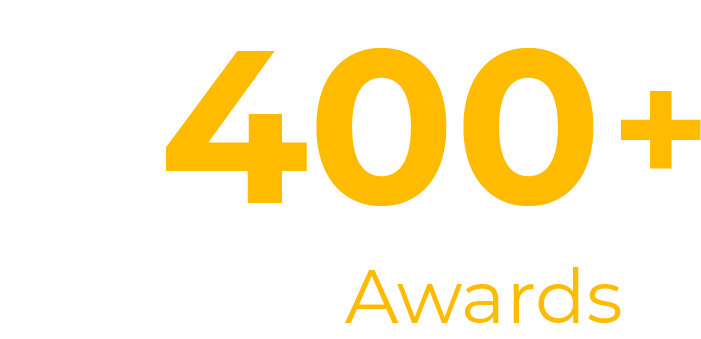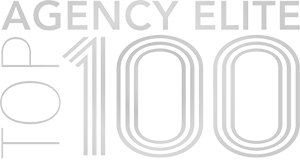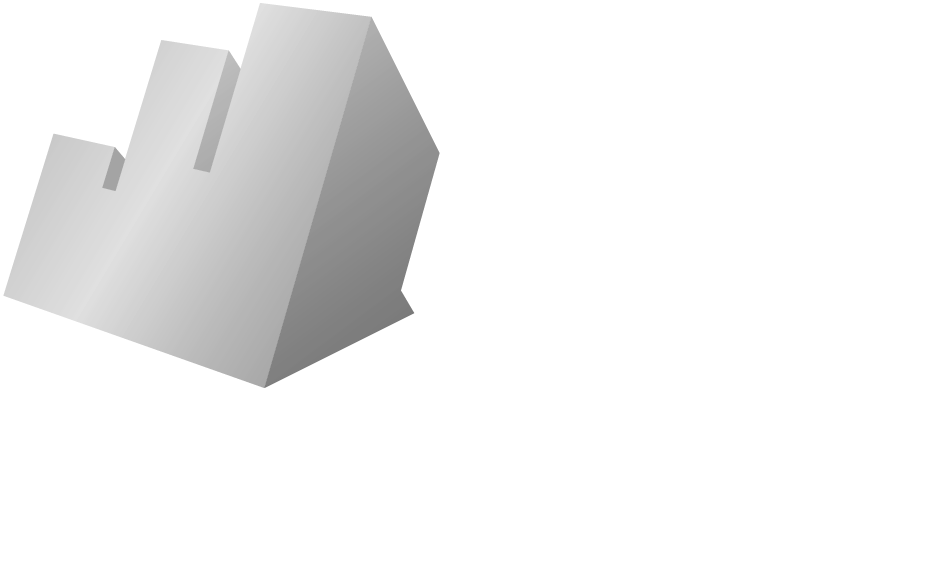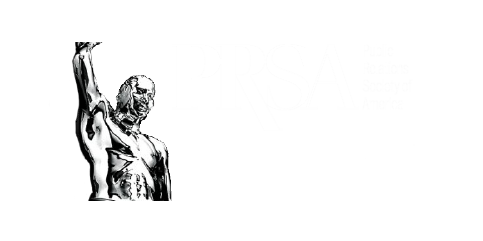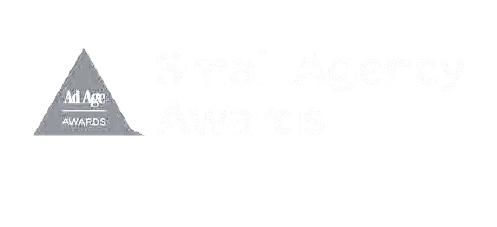 PRINCIPLES & FOUNDATION
1

We strive to be authentic in everything we do.

2

Losing money is easy to turn around, losing our reputation isn't. We guard it above all else.

3

We believe in talent. Talent is our key to success.

4

We want our talent to excel and develop to their fullest potential. So we help Republica Havas' employees and partners forge a path to the success that they desire.

5

Our talent is compensated for the value they generate, not just the hours they work. We want our clients to compensate us this way too.

6

We believe in a team approach to our work. Dedicated client teams are at the core of our business.

7

We value people who accept responsibility and mean it when they say: "The Buck Stops Here." We feel that our clients need to live by this philosophy as well.

8

We're transparent and have nothing to hide. We act ethically and are loyal to each other and to our clients.

9

We understand that we're not right for every client. We will resist the temptation to work for everyone and will only choose clients that inspire us.

10

Republica Havas focuses on creating value for clients with every move we make, every job we take.

11

We believe in Great Work, Great People and Great Clients, which will naturally result in Great Growth. But we don't pursue Growth by itself because it usually won't result in Great Work, Great People and Great Clients.

12

We will be compensated fairly for the value we provide and say no to unreasonable expectations. We'd rather turn down work than take on something that we can't deliver at the highest level.

13

Speaking of great work, we like the fun, exciting and fulfilling kind.

14

Above All, somos familia. We believe in family, our own families and our Republica Havas family. Everyone contributes to the vision, goals and purpose of Republica Havas because this is the purpose of it all: To create something great and share it with the people we love.
OUR HISTORY
In 2006, Jorge A. Plasencia and Luis Casamayor noisily occupied the corner booth at a Miami eatery as they hashed out plans to build a new kind of agency. It was the same year Twitter launched and that Facebook was starting to reach the masses.
Countless espresso-fueled conversations and strategy sessions had culminated into an important narrative: there was a seismic multicultural and digital shift taking place, and most agencies weren't addressing it.
They founded Republica in November 2006, and within a few short years, with a growing roster of blue-chip clients and garnering industry acclaim, it became one of America's fastest-growing independent agencies.
Fast forward to July 2018, when Republica achieved the milestone of ranking as Ad Age's No. 1 independent U.S. multicultural agency. Subsequently, in September 2018, Republica announced it had joined forces with Paris-based Havas Group. Havas is part of Vivendi, with numerous assets, including Universal Music Group, Gameloft and France's Canal+. Renamed Republica Havas, the Miami-based agency serves as the global conglomerate's lead multicultural agency partner.
Many of the world's top brands trust Republica Havas as their partner to connect with the most culturally diverse, technologically-advanced consumer base in history.
Built on a familial culture of caring for the community, Republica Havas continues to be recognized by client partners and the industry as a nimble, effective agency with a reputation for delivering groundbreaking, award-winning work.