Telemundo, Mashable Team For Spanish-Language Content Hub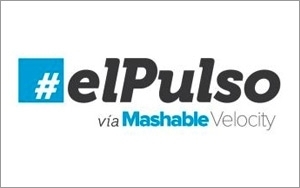 Telemundo and Mashable are joining forces to create a new Spanish-language content hub, "#ElPulso via Mashable," centered on a dedicated page on Telemundo.com powered by content from Mashable.
It includes articles, photo galleries and custom videos, focusing on the role of technology in the rapidly changing modern world.
Content from the channel will also be distributed across major social media platforms.
Content from Mashable will be curated for "#ElPulso via Mashable" using the tech publisher's Velocity technology, which predicts and tracks popularity of digital media content, including its likely viral potential. The site will be accessible for all devices, including mobile and tablet.
It is also available via the Telemundo Entertainment App.
Borja Perez, Telemundo's senior vice president of digital and social media, stated: "The Hispanic consumer is leading not only in the adoption, but also in the active creation of digital and social trends. We believe that by co-creating with industry and advertising leaders, Telemundo can positively impact consumer needs while creating enhanced value for all partners involved."
Also this week, Telemundo's parent company, NBCUniversal's Hispanic Enterprises and Content division, announced that it has hired Republica, a cross-cultural advertising and communications agency. The new partnership expands their current agreement, under which Republica has been providing ad and marketing services to Universal Orlando Resort.
Telemundo has struck a number of deals to expand its content offerings in recent months. In July, Telemundo tapped Sony Pictures Television to produce three new prime-time series over the next three years, which will then be distributed by Telemundo here in the U.S., as well as worldwide by Telemundo Internacional.
In November, NBCUniversal moved to expand the local news operations at 17 Telemundo stations across the U.S. The investments at the Telemundo Station Group include launching new Spanish-language newscasts, updating journalists' equipment, and adding consumer units that will represent consumers' rights with investigations of products and services.
Source: Mediapost.com