REPUBLICA STRENGTHENS STRATEGY, MEDIA, AND ANALYTICS PRACTICES ADDING MELISSA BARTOLINI AS HEAD OF STRATEGY AND FREDDA RODRIGUEZ AS DIRECTOR OF CHANNEL STRATEGY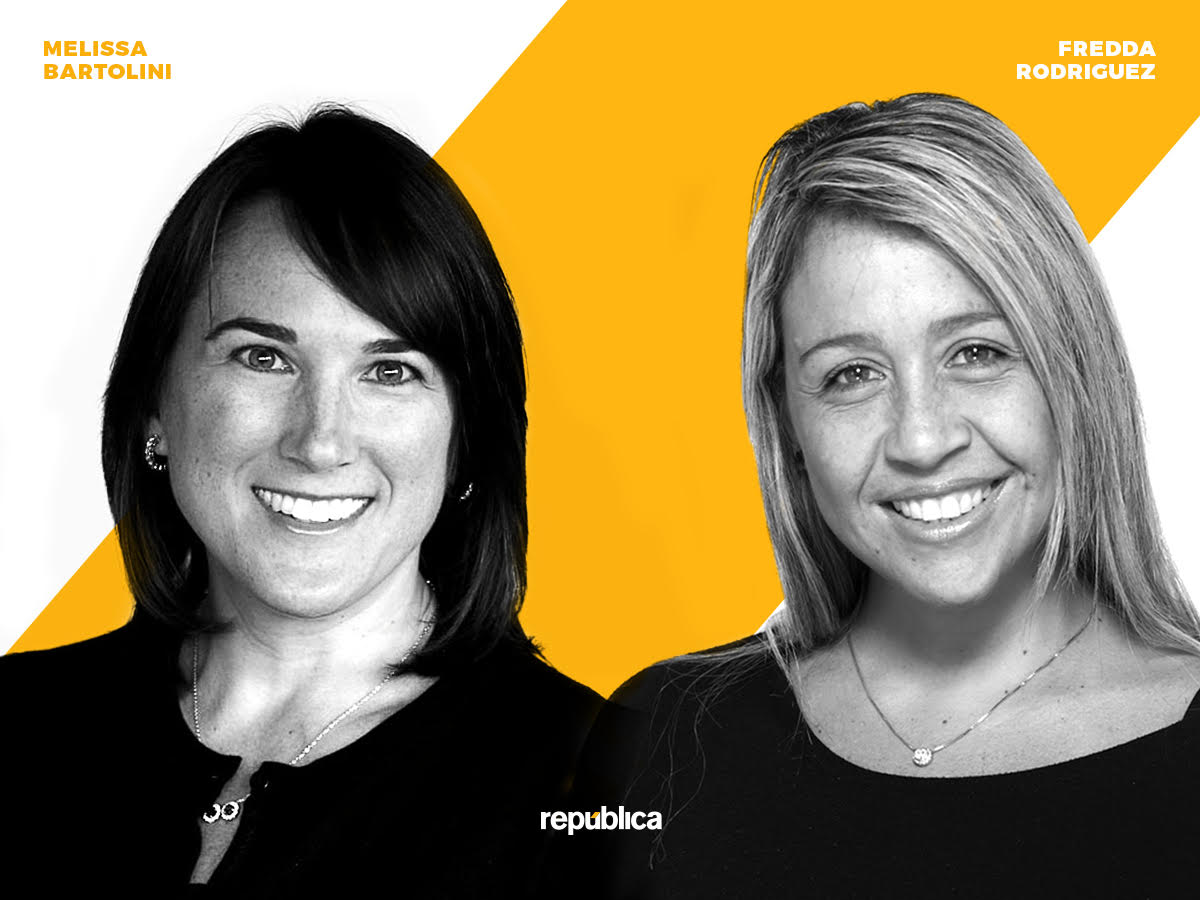 MIAMI — March 21, 2017 — Republica, one of America's leading and fastest-growing independent marketing and communications agencies, today announced the appointment of Melissa Bartolini as head of strategy, and Fredda Rodriguez as director of channel strategy, new executive positions that aim to reinforce the agency's brand strategy, media, and analytics practices.
Republica has been at the forefront of the digital revolution since its founding in late 2006. The agency's continued growth has been fueled by changing demographics in America coupled with the demand for its award-winning communications expertise through the agency's integrated, 360-degree capabilities, including branding, advertising, media, analytics, digital, and public relations, as well as services for bolstering Fortune 500 companies diversity and inclusion programs.
"We are making great strides to scale in line with the extraordinary incoming opportunities as everyday multiculturalism becomes more and more mainstream," said Jorge A. Plasencia, co-founder, chairman, and CEO of Republica. "Melissa and Fredda are dynamic professionals with extremely successful track records; we are excited to expand and fortify our capabilities in the ROI communications space."
Melissa Bartolini brings 15 years experience as a brand strategist to the firm. Prior to joining Republica, she was director of account planning at Razorfish, where she led the consumer and brand insight development for key clients including AT&T, Bridgestone Tires, Burt's Bees, and Carnival Cruise Lines. Before Razorfish, Bartolini was a senior brand planner for McCann Worldgroup, developing branding and communications campaigns for national and global brands including Coca-Cola, MasterCard Latin America and The Island of Aruba. While at McCann, she also lived in Mexico City working on Nestle, L'Oreal, Chevrolet, and Unilever. In addition to her economics degree from Davidson College, Bartolini holds multiple training and certification credentials for both qualitative and quantitative research and insight gathering methodologies.
Fredda Rodriguez brings more than ten years experience in digital marketing and media. She joins Republica from OMD where she served as a digital account director, building media strategies for brands such as Intel, Cisco, Bridgestone and Activision, and managing award-winning campaigns in programmatic and first-in-market paid social media. Previously, Rodriguez managed U.S. multicultural and Latin American media strategies for several agencies, including Y&R Bravo, Alma, and Starcom, serving clients such as State Farm, The Clorox Company, ESPN, AT&T, Avon, and Payless. Rodriguez holds a Law Degree from the Universidad Bicentenaria de Aragua in Venezuela and a Masters in Business Administration from the American InterContinental University.